About Alice Will Caroline's LGI Residency
This LGI residency sees Alice Dixon, William McBride and Caroline Meaden undertake the first creative development for a new dance/performance work I, Spartacus: a 'Spartan epic' for the dawn of the new decade.
Here's what they said of the work on the eve of the residency:
"I, Spartacus will be a work focused on grandeur, epic narrative and re-presentation of imported canonical classics within the contemporary Australian artistic and cultural landscape.
Our interest is piqued by the insatiable appetite of Australia's major cultural institutions for re-presenting 'classics' based in European heritage. This is also in the context of our upbringings within a culture heavily influenced by American popular culture. We will explore overtones of colonialism, cultural cringe, machismo and glorified violence inherent in the forms of ballet, theatre and opera on our main stages. We are keen to engage with and problematise patriarchal privilege in the female-dominated artform of dance and ballet, with its heroic narrative arcs, heteronormative role-playing, and a valorising of athleticism, conquest and power.
We're curious to discover what kind of Spartan epic might arise from our creative process, our lives and bodies, from female and queer perspectives.
This residency will be the first time in a couple of years we find ourselves back at the start of a making process, and will be a time to regroup and reconsider a wide range of ideas.
See the trailer for this new work development here.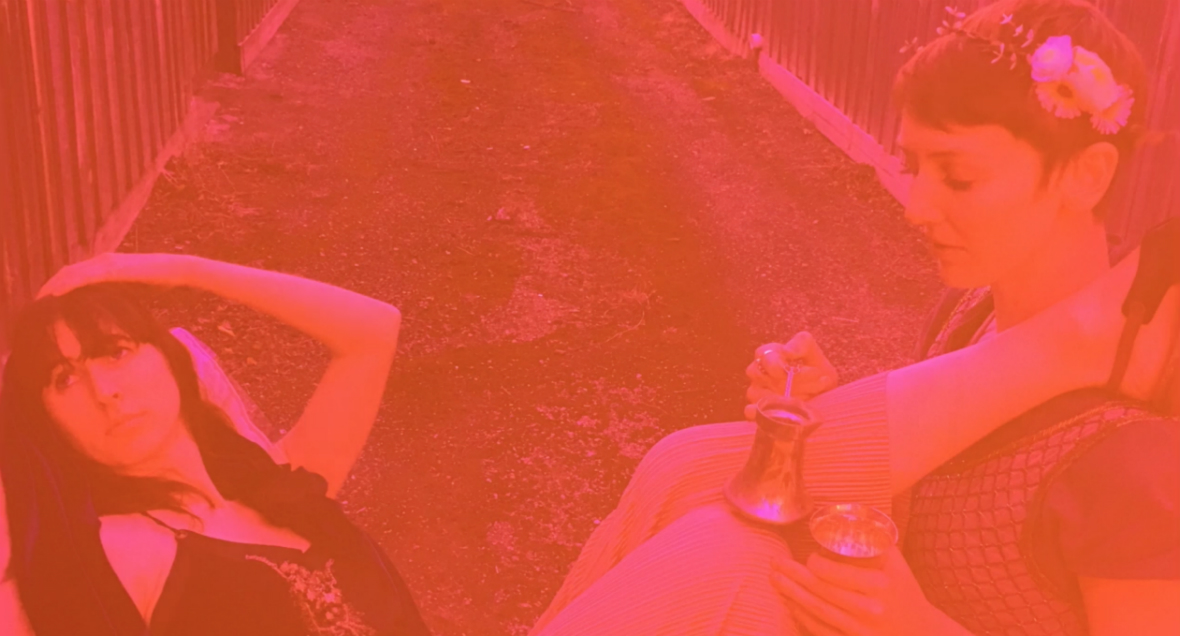 About Alice Will Caroline
Alice Dixon, Caroline Meaden and William McBride work in a non-hierarchical collaboration as devisers and performers of new, unusual contemporary dance theatre.
Our work is primarily dance, but it is transdisciplinary, reflecting the different training and interests of the three of us. We embrace the intrinsic qualities of each artist, and the layers of relationship between us, as a driving component of the choreography and dramaturgy. Our expanded choreographic practice combines rigorous dance languages with theatricality, creative writing, design, documentary and contemporary cultural information.
Artistically innovative and entertaining, our work is both challenging in its thematic complexity as well as funny, moving, and virtuosic. We refuse the polemical, using choreography to offer an expansive semiotic field that can provoke an audience's imagination.
 
Over six years we have made and presented five full-length works. These works have all received awards and nominations including Australian Dance, Green Room and Melbourne Fringe development and category awards.
 
Our most recent work, Lady Example, was a large-scale dance work layered with multiple performance elements including acting, original sound composition and visual design. It was presented at The Substation for Next Wave Festival and nominated for four Green Room Awards including Best Production. It was subsequently presented by Arts House for Dance Massive 2019. 
 
Our work has been supported by City of Melbourne, Lucy Guerin Inc, Darebin Arts Speakeasy, Arts House, Tasdance, Vitalstatistix, The Australia Council, Creative Victoria, Creative Partnerships Australia and Besen Family Foundation. 
 
As individual performers we have worked with renowned artists and companies across artforms, including Phillip Adams BalletLab, Michelle Heaven, Monica Bill Barnes and Company, Reckless Sleepers, Nat Cursio Co., Marina Abramovic, Opera Australia, Lz Dunne, one step at a time like this, Shelley Lasica, Triage Live Art Collective and Antony Hamilton.
Learn more about Alice Will Caroline's work at their website.
About LGI Residencies
LGI Residencies offer artists the freedom to explore new ideas, develop new works and cultivate their choreographic practice. Studio space and administrative support are offered by LGI, as well as the opportunity to share outcomes of the residency in a way that best supports the artist in residence.
Out of Time residencies take place during evenings and weekends. This format offers choreographers more flexibility in their schedule as well as optimising the use of these stunning studio spaces.
For more information on LGI's residency program and the other 2019 Artists-in-Residence, please visit the Residency tab on our Programs page. Each will also have a blog post, offering an insight into their projects as they progress - find these on our About page under News.
Get updates on all LGI's artists-in-residence in your inbox monthly by signing up for the LGI enews, or keep an eye on LGI's Facebook and Instagram.