About Chloe's Residency
During her LGI residency, Chloe will continue working on her new piece Poems and Other Emergencies, as a part of her ongoing research into choreographic supports for text. Creating conditions for embodied textual production and readership.
She will hold two open studios to share choreographic writing practices, if you are interested to join please write to Chloe via: chloeechignell@gmail.com
Mouth agape. Tongue fingering the air. Like that. I waited. A body. In detail. Delay.
Poems and Other Emergencies sits at the intersection of poetry and choreography. Centred on a fictional character The Girl-with-her-tongue-out, the performance questions if it is through language that we find ourselves a body, or through the body that we find new language? Embodied voices and voiced bodies weave and echo throughout the space. Where does the word end and her body begin?
Poems and Other Emergencies uses the apparatus of the theatre to coincide the female body and language, to produce a sensuously situated speech. The poem becomes an event and the performers body emerges at the intersection of voices weaving a bodily and textual landscape. Using fragmentation and doubling in order to open an in-between, a space of contingency, for its narratives and subjects.
The language of poetry speaks from the margins, from exile; it is reinvented each time it is heard. It is a language of withdrawal, divergence and differentiation. The poem sings out to the other without knowing what that other is. It is subjectivity in the making; through its echoes the poem overflows its writer. Poems and Other Emergencies positions the performer as a radical historicist, inscribing herself and the event, writing of this time with body and text.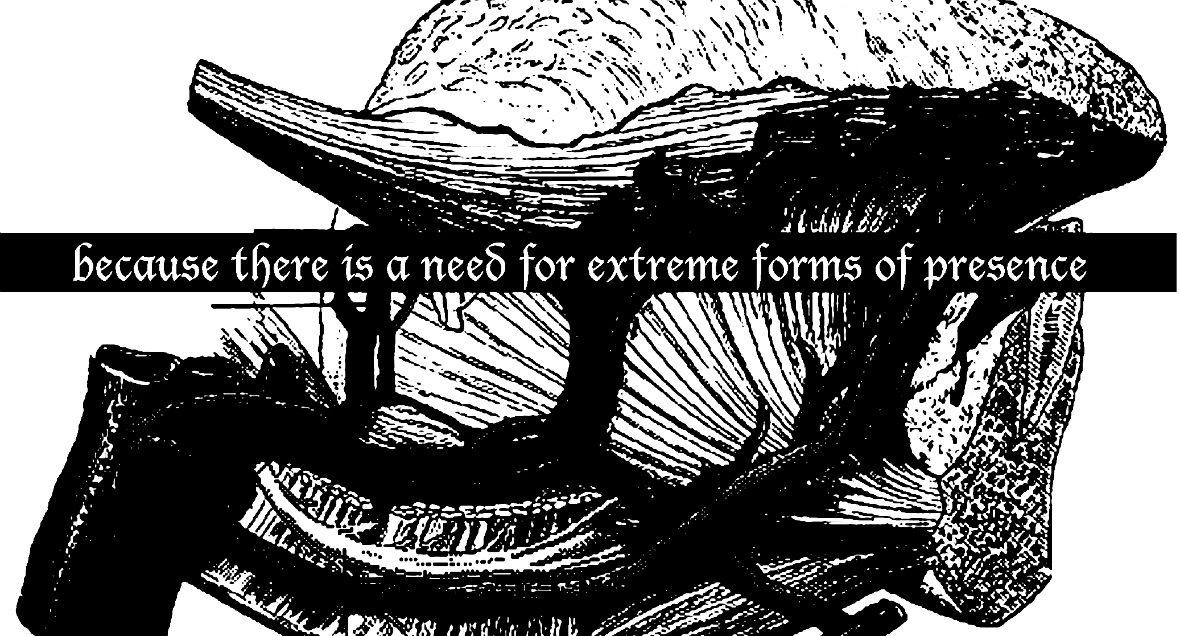 Performance and Choreography: Chloe Chignell
Dramaturgy: Adriano Wilfert Jensen
Sound Support: Anna Muchin
Thanks: Bojana Cvejic, Sven Dehens, Stefan Goovart and Deborah Birch.
This project has been supported by: BUDA Kortijk, Vlaamse Gemeenschapscommissie (VGC), Workspacebrussels, La Balsamine, Lucy Guerin Inc Melbourne and Batard Festival Brussels.
Thanks to Dancehouse for their support of this project. Chloe will be working at Dancehouse 16-20 December 2019
About Chloe
Chloe Chignell (Australia) is a dancer and choreographer based in Brussels working across text and choreography.
In 2019 she opened rile a bookshop and project space for practices moving between publication and performance, with Sven Dehens. In 2018 she finished the P.A.R.T.S research cycle where she developed her research into poetry and choreography. In 2019 she will continue this research through WorkspaceBrussels, BUDA Kortrijk, La Balsamine and Batard Festival on her new work Poems and Other Emergencies.
Chloe has a Bachelor in Dance from Victorian College of the Arts, (Melbourne). She was a DanceWEB recipient for Impulz Tanz 2015. In 2017 She studied a writing and residency program at DOCH (Stockholm).
As a choreographer Chloe has been commissioned by the Keir Choreographic Award for the creation of Deep Shine (Melbourne) touring to Japan for The Awaji Art Festival. She presented a short work forever in both directions for the Venice Biennale's Biennale of Dance College Program (2017).
As a dancer Chloe has worked for Adriano Wilfert Jensen, Ingrid Berger Myhre, Anna Gaiotti, Gry Tingskog, Atlanta Eke, Ellen Söderhult, Marten Spångberg, Phoebe Berglund and James Bachelor performing in Australia and across Europe. Chloe is also editor of This Container magazine, developed in Stockholm with Maia Means. Her writing has been published by Indigo Dance Magazine (PAF) and Realtime (Australia). She has developed choreographic writing and reading formats hosted by Kottinspektionen (Stockholm), PraxisFestivalen (Oslo), PAF (France) Scene:Bluss (Norway). She is co-initiator of PO$$E a dance and reading group based in Stockholm.
About LGI Residencies
LGI Residencies offer artists the freedom to explore new ideas, develop new works and cultivate their choreographic practice. Studio space and administrative support are offered by LGI, as well as the opportunity to share outcomes of the residency in a way that best supports the artist in residence.
Out of Time residencies take place during evenings and weekends. This format offers choreographers more flexibility in their schedule as well as optimising the use of these stunning studio spaces.
For more information on LGI's residency program and the other 2019 Artists-in-Residence, please visit the Residency tab on our Programs page. Each will also have a blog post, offering an insight into their projects as they progress - find these on our About page under News.
Get updates on all LGI's artists-in-residence in your inbox monthly by signing up for the LGI enews, or keep an eye on LGI's Facebook and Instagram.