About Lilian's Residency
This LGI Residency sees Lilian continue her choreographic research into the concept of communication, with a focus on the relationship between speaking, dancing and expression.
Here's what Lilian said of the research she's undertaken during the residency:
"My time in residency at WXYZ Studios has allowed me to indulge in a period of specific research while remaining open to possibility. It is has been a time for me to share ideas with some incredible peers and for us to allow physical processes and potential conceptual frameworks to develop alongside each other rather than be dictated by a singular agenda.
We have been observing speaking as verbal expression and dancing as physical expression, and the possibility for a certain kind of slippage or borrowing of logic to take place between the two. A big part of this has been embracing the tropes embedded within particular modes/contexts of verbal communication in order to confidently and specifically execute 'communication without content'.
Through two weeks of research I am perhaps more confused about this proposition than when we began, yet something exciting to me that is unique has emerged about the inherently communicative yet problematic potential of the body in action.
Across the two-week period of my residency I shared the studio with the glorious Sarah Aiken, Rebecca Jensen, Pia Lauritz, Michaela Ottone, Oliver Savariego, Sarah Elsworth, Samuel Harnett-Welk, Ben Hurley, Anna Harms and Gregory Lorenzutti. A big thank you to each of these generous and special people for contributing to my play time."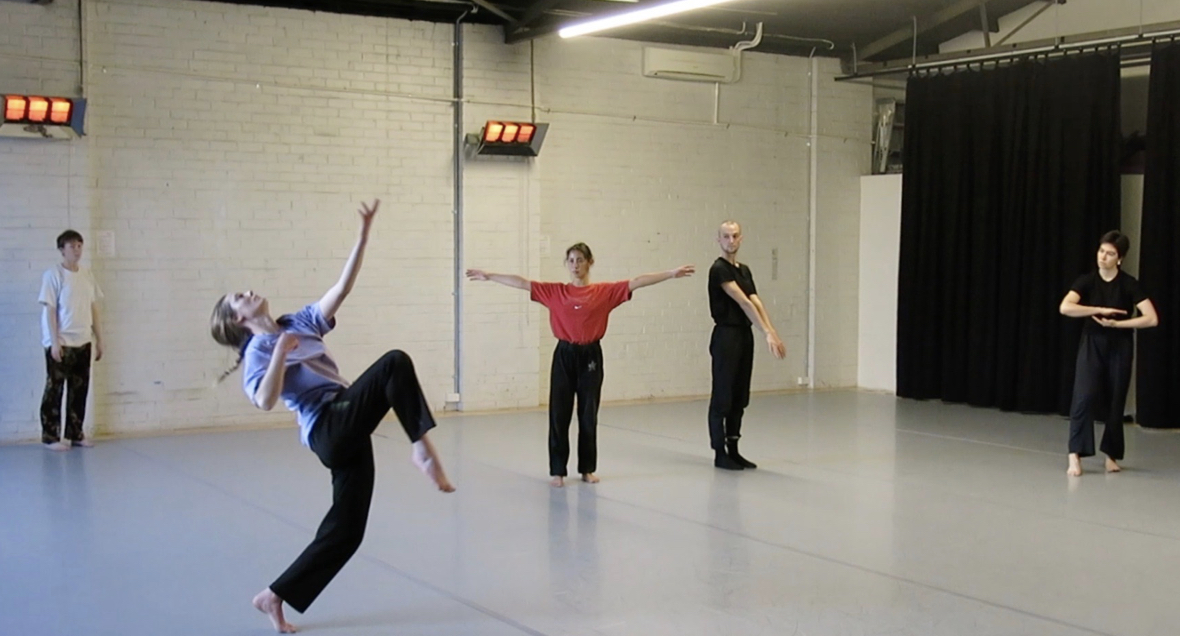 Post-Resdiency Reflections
"During my residency I explored the broad concept of 'communication' and the body (multiple bodies) in movement as the singular tool for doing so.
Over the course of the residency my interest in what was being communicated kept shifting. By the final days it was clear that somehow along the way I had found commitment to the problematic proposition of achieving some version of 'communication without content'.
With my peers, I looked at the intentions, tropes and logics inherent to various communicative forms and contexts. We attempted to extract the communicative tools or essences proposed by these structures, and in some way this became the content that we embraced in order to communicate 'something' filled with 'nothing'.
It was so special to be able to work in a very research-based way across this residency, I have not had the privilege of working like this since maybe ever. It was so great to workshop my ideas with so many people. Their generosity truly allowed me to find exciting problems and potential answers that I can't wait to keep on digging at.
A big thank you to LGI/WXYZ for having me as a resident."
Lilian Steiner, August 2019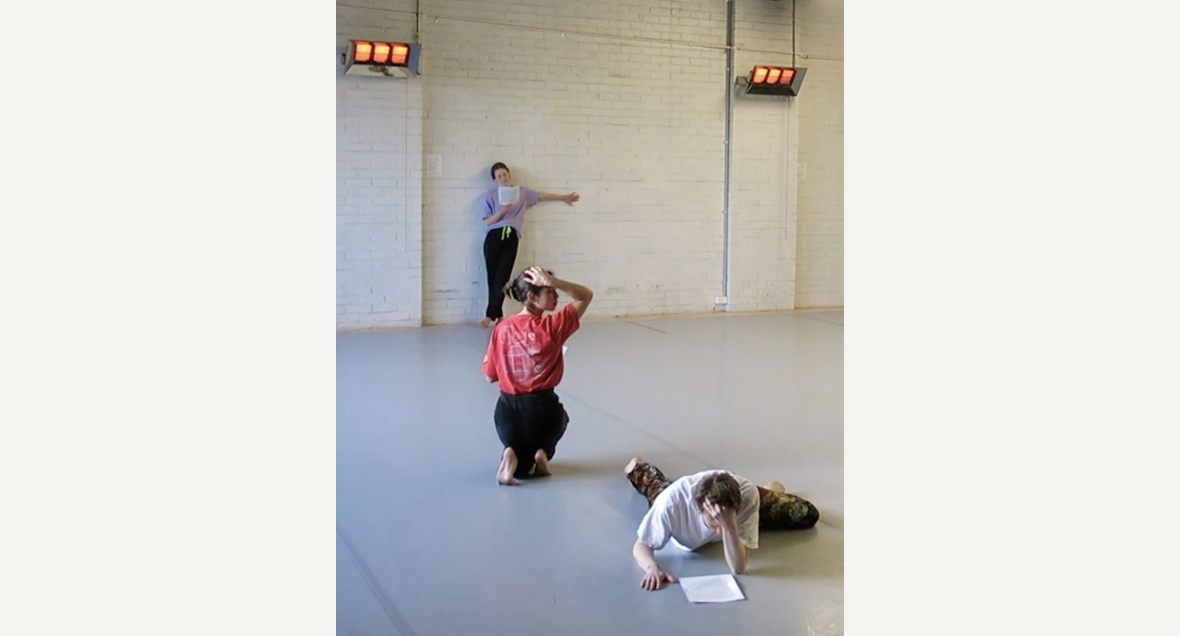 About Lilian
Lilian Steiner is a Melbourne-based dancer and choreographer working within dance, the visual arts and experimental sound performance.
Lilian's choreographic projects have been presented as part of both national and international contexts and most notably include Memoir for Rivers and The Dictator (Dance Massive 2019, with an excerpt originally commissioned for the Kier Choreographic Award 2018 and presented at Constellations Festival (Toulon, France) and Les Plateaux de la Briqueterie (Paris, France)), Metal Under Venus - The Fall of the Sun (Hong Kong International Choreography Festival, 2017), Admission into the Everyday Sublime (Next Wave Festival, 2016), BUNKER (Melbourne Fringe Festival, 2015), Noise Quartet Meditation (Melbourne Fringe Festival, 2014, Dance Massive 2017, Rencontres Chorégraphiques Internationales de Seine-Saint-Denis, Paris & Féte de la Musique, Geneva 2018), Meditation (Melbourne Now, NGV, 2014) and The Call to Connect – Voyager Recordings (Lucy Guerin Inc.'s Pieces for Small Spaces, 2012).
Noise Quartet Meditation received the 2015 Green Room Award for Concept and Realisation, while as a performer, Lilian received the Green Room Award for Best Female Dancer in both 2017 and 2018, as well as the Helpmann Award in 2017.
Read Lilian's full biography here.
About LGI Residencies
LGI Residencies offer artists the freedom to explore new ideas, develop new works and cultivate their choreographic practice. Studio space and administrative support are offered by LGI, as well as the opportunity to share outcomes of the residency in a way that best supports the artist in residence.
Out of Time residencies take place during evenings and weekends. This format offers choreographers more flexibility in their schedule as well as optimising the use of these stunning studio spaces.
For more information on LGI's residency program and the other 2019 Artists-in-Residence, please visit the Residency tab on our Programs page. Each will also have a blog post, offering an insight into their projects as they progress - find these on our About page under News.
Get updates on all LGI's artists-in-residence in your inbox monthly by signing up for the LGI enews, or keep an eye on LGI's Facebook and Instagram.