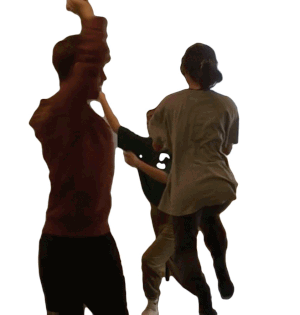 About Luke, Benjamin and Emma's Residency


During this two week residency we have been developing initial content for a new work titled 'Sometimes You Just Gotta Let Yourself Slip'. This residency has given us an opportunity to explore ideas revolving around our shared memories and previous collaborations.
Processes we have engaged with to move beyond these departure points include improvisational scores, notation and intuitive responses. Moving forward, we will reflect on and question the nuances that tie these ideas together.
Listen to a conversation with the artists about their collaborative processes, the impact of the wider world on their time in the studio, and the new work in development here.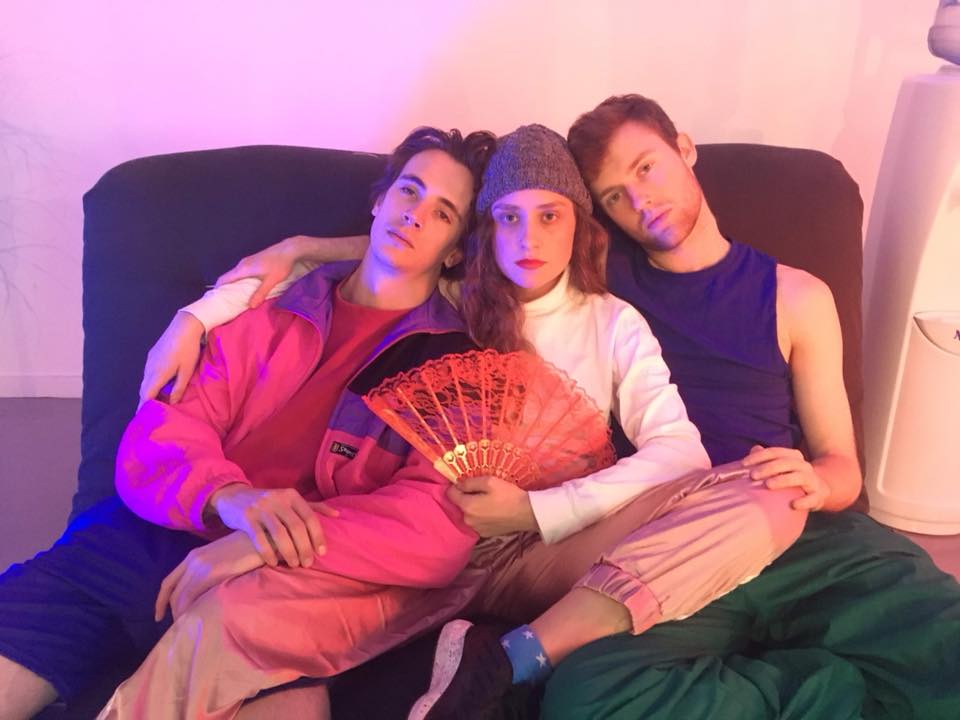 About the collaborators
As equal collaborators, our work considers the meeting point between our individual artistic interests, close friendship, working relationship and perceived realities.
We are interested in our work attending to overlooked facets of practice that exist outside the studio. This could be as simple as a conversation at home or travelling together. While there is not an active attempt to represent these specific aspects through choreographic material, the kind of attention and way in which we operate in the studio together is inevitably linked.
Benjamin Hurley, Luke Fryer and Emma Riches are three dance makers who work both independently and as a collective. Meeting at the Victorian College of the Arts, the collective have been working together in various combinations for contexts including commissioned projects, festivals and fundraisers.As a collective, short works include Strawberry Kisses in Oz, created for Strawberry Fields Music Festival 2018, and ToTo, presented at Treloarland, Melbourne 2017.
Other highlights include For Sally choreographed by Emma and performed by Luke for the University of Melbourne's First Commissions project 2019, Transient Bodies development at QL2 by Luke and Benjamin 2019, Half Glass, choreographed by Emma and performed by Benjamin for the M1 CONTACT Contemporary Festival (Singapore 2015), Commute, a film created by Emma Riches/Clinton Green and performed by Luke for Melbourne Fringe Festival 2019, and Annaaction123 choreographed by Benjamin and performed by Emma at Bella Union 2017.
As performers, they have worked together for various independent artists including Phillip Adams and Matthew Bird, Rebecca Jensen and Sarah Aiken, Alice Will Caroline, Caitlin Dear, Nebahat Erpolat, Emily Johnson, Shelley Lasica, and Adele Varcoe.
This Make A Start Residency is the starting point for their first full length work.
About LGI Residencies
LGI Residencies offer artists the freedom to explore new ideas, develop new works and cultivate their choreographic practice. Studio space and administrative support are offered by LGI, as well as the invitation to share outcomes of the residency in a way that best supports the artist in residence.
For more information on LGI's residency program and the other 2020 Artists-in-Residence, please visit the Residency tab on our Programs page.
SEO Title: LGI Residency | [Name] | Lucy Guerin Inc