"I used the Moving Forward residency and showing as a 'pre's' for the real thing when I get a generator. I turned Studio 2 into my room/dump, where I was silly, dumb, fun and fab.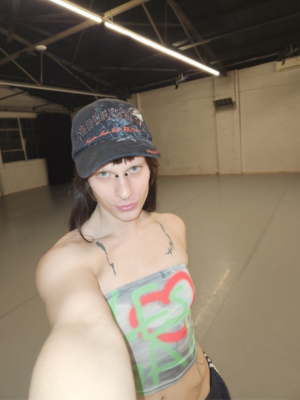 Recent hyper, HYPER focus of trans people (especially trans women) + Nazis on parliament stairs + so much call for the eradication of trans people affected what I wanted to do during this residency compared to what I applied with. I ended up wanting to give a mind numbing, brain rotting, forced feminisation to people who stumbled in for the showing. Focusing on the tenets of 'sexy, wild and free' but failing and falling in the gutter.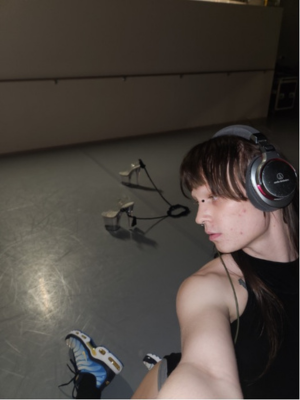 It is such a political act to be sexywildandfree.
Creating a world and a creature that lives in that world is the most important part of finding what I want to do. I try to completely and constantly live inside being that and literally the world changes around me. A passing by tradie clocking off sees me as a Bigfoot but he is the real freak. Also, if you were Bigfoot you would take this many selfies too.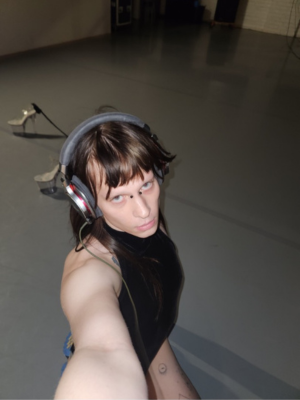 I will be performing the real deal when I want to (probably like August?) and dropping the @ on my insta @maragalagher.
I focused on actualising the amount of literal obstacles to create a mind numbing and frustrating watching experience.
This uproarious form is so strong and disgustingly resilient, I am finding a way to be placid and 'un-epic' about using it to create dumb images to just fall out of them.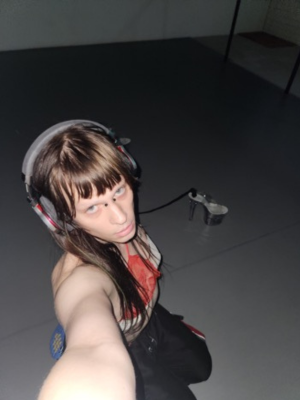 I luv dancing
I luv falling
I luv me
Oh shit
Baby you're all that I want
When you're lying here in my arms
I'm finding it hard to believe
We're in heaven
We're in heaven
Oh, thinking about all our younger years
There was only you and me
We were young and wild and free
Now nothing can take you away from me
We've been down that road before
But that's over now
You keep me coming back for more
Baby you're all that I want
When you're lying here in my arms
I'm finding it hard to believe
We're in heaven
And love is all that I need
And I found it there in your heart
It isn't too hard to see
We're in heaven (We're in heaven)
Now, nothing could change what you mean to me (Ooh)
There's a lot that I could say
But just hold me now
Cause our love will light the way
Baby you're all that I want
When you're lying here in my arms
I'm finding it hard to believe
We're in heaven (Ooh)
And love is all that I need
And I found it there in your heart
It isn't too hard to see
We're in heaven (Heaven)
Now our dreams are coming true
Through the good times and the bad
I'll be standing there by you
(We're in heaven)
Love is all that I need
And I found it there in your heart
It isn't too hard to see
We're in heaven
Ohh, ohh, ohh
Ohh, ohh, ohhh
(We're in heaven)"
– Mara Jon Happy Galagher