Work-in-progress showing of SKIN - 6pm Friday 1 November at WXYZ Studios.
RSVP required - Email tom@lucyguerininc.com
About Renae's Residency
During this residency, Renae will be developing two works, SKIN and Becoming Contours.
SKIN
SKIN is a new dance duet that explores the poetics of the human body and our relationship to the surfaces we move across. Renae (b. 1989) will collaborate with Roland Walter (b. 1963), a German performer and inclusion ambassador with full-body spastic paralysis. The artists work with water, textiles and movement on stage to explore how warm water causes the skin to wrinkle and muscle tension to relax - bringing their two distinctly different bodies closer together.
Every body has its own identity in relation to the skin. Ones skin reveals a lot about their history. This applies to people of different abilities, ages and even the Earth's skin which is constantly transforming through the current anthropological age. Why is the skin important for the body and Earth? What happens upon contact and other influences?
This intimate duet transcends the two performers physical borders to imagine a shared movement language inspired by sea anemones, liquids and earth's surfaces. Performed with sensitivity and skilful precision, SKIN builds audiences' capacity for intimacy, environmental sensitivity and inclusiveness.
Listen to an ABC Radio interview about SKIN, recorded 10 November 2019.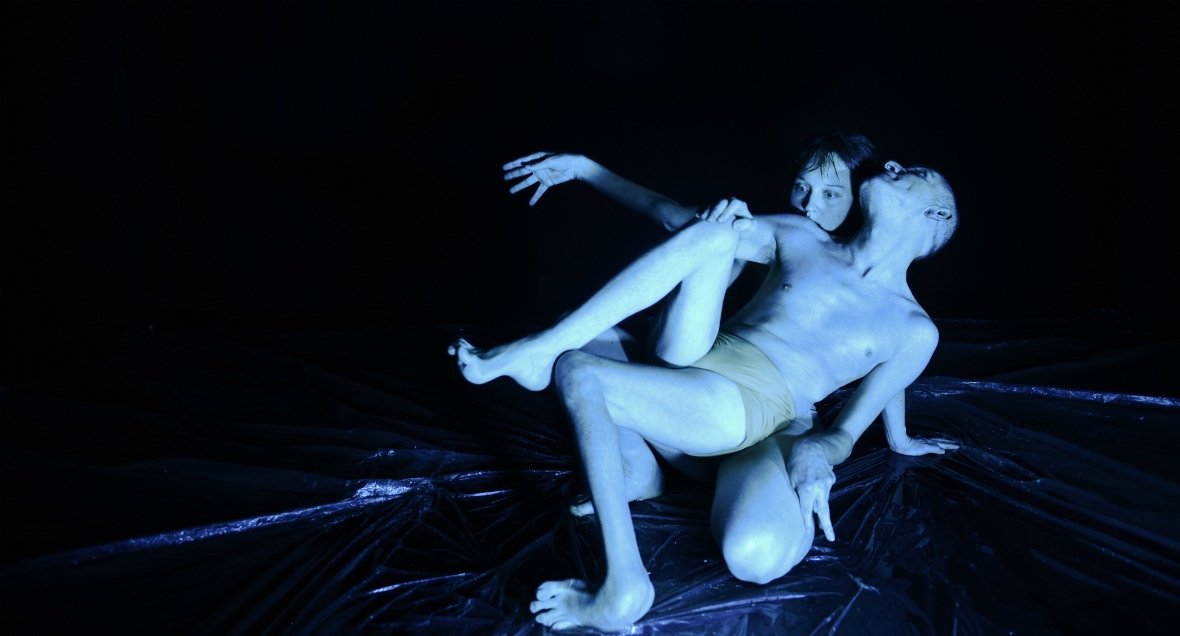 BECOMING CONTOURS
Inspired by different logics, from whale sonar's, to plant root-systems and tidal patterns, Renae translates the city 'map' into a process of 'mapping'. Asking, how can we notice and embed ourselves more deeply within our constantly shifting environment?
Maps are static documents that enforce a very specific value system. Our colonial history and the power structures that existed at the time between human/environment and settlers/indigenous peoples, are deeply entrenched in them.
In response, Renae will develop a new ecological mapping practice that encompasses multispecies logics, vegetal systems and atmospheric resonances. The project creatively re-imagines the hierarchy of how we, as humans, move through the world, creating criss-crossing narratives of the changing landscape.
The process of Becoming Contours is similar to the concept in the sense that the performance format changes depending on what resources are present. This research begun in Montreal (CA) in August 2019 as a solo, then expanded to a promenade performance working with teenagers on the Gold Coast during a residency at THE FARM. The long-term idea is that both the solo and group version will become equally complete works, creating a malleable project that is receptive to what is present.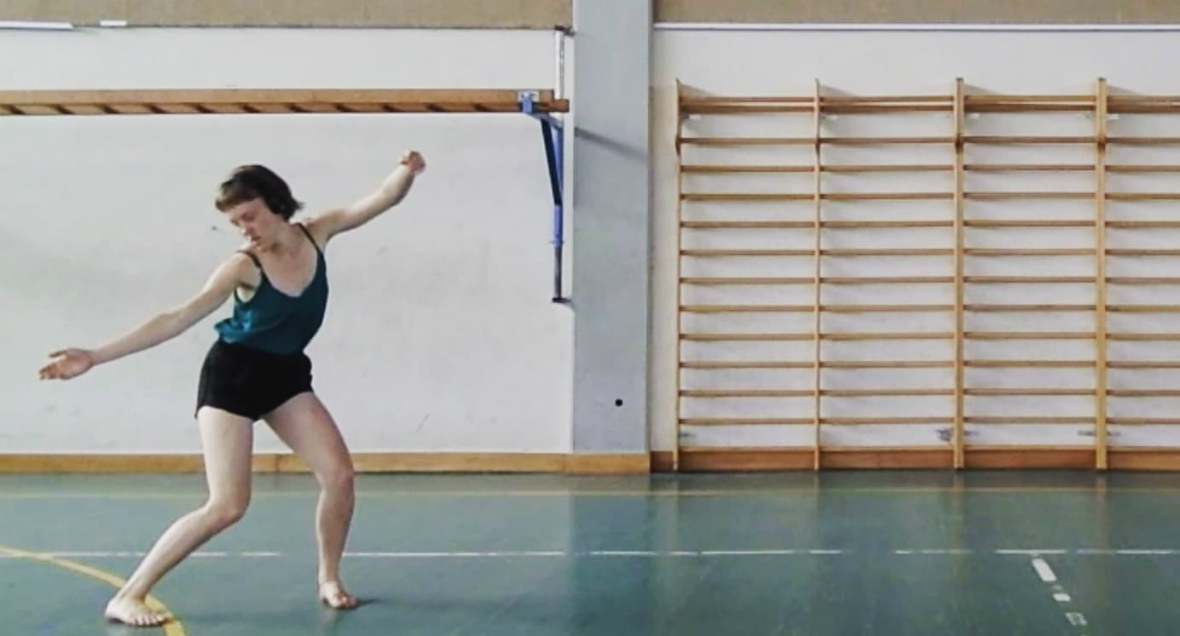 About Renae Shadler
Renae Shadler is a choreographer, dancer and actress based between Melbourne and Berlin. She works across a variety of contexts; from dance on stage and major festivals, to museum events and outdoor public engagement projects. Since 2015 Renae's work is focused on developing environmental awareness through embodiment.
Her work has been presented and further developed at Palais de Tokyo (FR), Hellerau - European Center of the Arts (DE), Tanzfabrik (DE), Dancehouse (AU), Federation Square (AU), Critical Path (AU), among others. Renae is a prestigious Marten Bequest Acting Fellow (2019) and researcher at the center for philosophy in movement - SenseLAB (CA). This year Renae was part of SenseLAB's international emergent festival, 'Minor Movement' in Montrèal (CA), Castlemaine (AU) and Copenhagen (DK).
Renae is the founder of Renae Shadler & Collaborators (2012-), a project-based collective who create interdisciplinary performance experiences that engage creatively with site and are developed in collaboration with touring artists and local participants. Past projects have been presented in train stations, city squares and represented Australia at the Prague Quadrennial (2015).  www.renaeshadler.com
 
SKIN Co-choreographer/dancer:
Roland Walter is a German performer, writer, and inclusion ambassador with one special feature: he is completely spastically paralysed. In contrary to his illness he does not allow this to impede him in any way. Roland performs regularly in Berlin at Sophiensaele, Theaterhaus Berlin Mitte and Lake Studios, among others. He is also working internationally throughout Europe and South America. www.roland-walter.de
The artists have received support for this and other activities in Australia during their visit from the Asia-Europe Foundation, the Goethe-Institut and Aktion Mensch.
About LGI Residencies
LGI Residencies offer artists the freedom to explore new ideas, develop new works and cultivate their choreographic practice. Studio space and administrative support are offered by LGI, as well as the opportunity to share outcomes of the residency in a way that best supports the artist in residence.
Out of Time residencies take place during evenings and weekends. This format offers choreographers more flexibility in their schedule as well as optimising the use of these stunning studio spaces.
For more information on LGI's residency program and the other 2019 Artists-in-Residence, please visit the Residency tab on our Programs page. Each will also have a blog post, offering an insight into their projects as they progress - find these on our About page under News.
Get updates on all LGI's artists-in-residence in your inbox monthly by signing up for the LGI enews, or keep an eye on LGI's Facebook and Instagram.
Image credit: Roland Spratte (SKIN)