Development for this work started in 2017, involving six highly-skilled dancers, composer Daniel Jenatsch, lighting designer Paul Lim and costume designer Andrew Treloar. Now approaching the premiere in 2019, the final development and rehearsals of the work have involved all collaborators working closely in the studio to cohesively develop all aspects of the work.
"Their ideas are becoming part of the work as the choreography is being made, which is such an inspiring way to collaborate." – Lucy Guerin
THE WORK
This is an enthralling and rigorous new work by award-winning choreographer, Lucy Guerin.
Make Your Own World summons images of societies, communities and personal relationships in flux. It layers the individual, spontaneous movement of six highly-skilled dancers with the formal structures of a choreographed performance. Improvisations erupt from learned dance steps and memorised patterns like dissident voices, insisting on autonomy, transformation and a new way forward. It's a fragile world, where there is the possibility of beautiful systems and organic freedoms, but where gaps and chasms are sometimes unbridgeable.
This new work exists as a transient meeting space subject to change, adaptation and resistance and framed by existing power structures. It merges the hopelessness of history; done, irreversible, forever fixed, with the possibilities of the present and a vision for the future.
Choreographed by Lucy Guerin in collaboration with dancers Tra Mi Dinh, Benjamin Hancock, Rebecca Jensen, Alisdair Macindoe, Jessie Oshodi and Lilian Steiner; music by Daniel Jenatsch, lighting by Paul Lim and costumes by Andrew Treloar, Make Your Own World is an unpredictable, sorrowful, enthralling dance for the people of our planet.
The Make Your Own World Season at Arts House will run from 12-16 March 2019. Tickets are now on sale and you can book online here.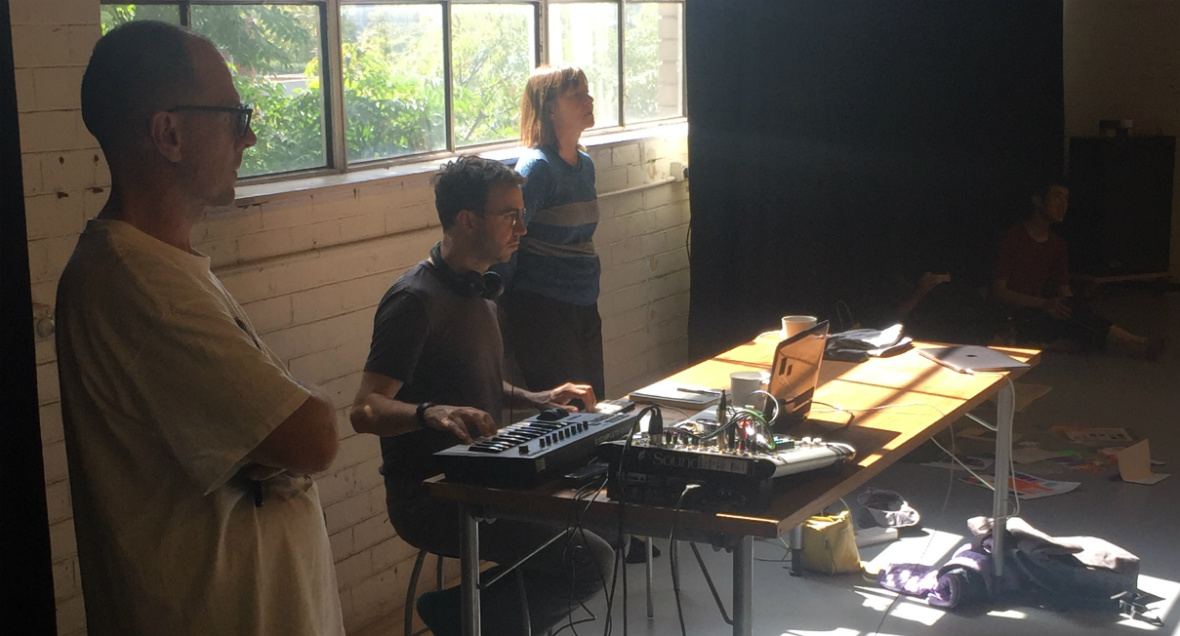 DONATE TO LGI
To be able to fully execute our award-winning and world-renowned productions, we rely on the generous support of our funders, donors and patrons.
As an LGI donor, you'll receive complimentary invites to all of our private studio showings, events and functions. We also proudly acknowledge all donations over $100 on our website, unless you request to remain anonymous.
Find out how to make a 100% tax-free donation to Lucy Guerin Inc for the production of new, cutting-edge, contemporary dance works such as Make Your Own World via our donations page.
Our Acting Executive Producer, Michaela Coventry is happy to discuss how your donation can help us ensure the company's artistic leadership and longevity. michaela@lucyguerininc.com / +61 (0)3 93294213.
Feature Image: Bryony Jackson