The annual program reflects a shared vision to create new career opportunities for emerging First Nations dance artists. It aims to develop strong connections to the professional dance industry for these young artists to sustain their careers through the crucial early years after graduation.
"NAISDA is thrilled to be partnering with Lucy Guerin Inc, which is renowned for its skill and originality in contemporary dance. This valuable partnership of artistic and cultural exchange and learning excellence will strengthen and support the creative voice of Australia's next generation of Aboriginal and Torres Strait Islander artists. We are excited to be developing this unique project together which celebrates the flourishing of our Aboriginal and Torres Strait Islander performing arts, communities and national artistic identity."
Kim Walker, CEO of NAISDA Dance College
Two practising artists from NAISDA's new Advanced Diploma course will be invited to participate in secondments with Lucy Guerin Inc during rehearsals of new dance creations. This experience will offer the students an authentic experience of working as a company dancer, including participation in daily company training and the creative process in the studio.
Additionally, a recent NAISDA graduate will join Lucy Guerin Inc for a paid internship of up to five weeks. Tailored to the artist's aspirations, this may include joining rehearsals with the performance company, participating in classes, workshops and discussions at WXYZ Studios, and engaging with the local dance scene. Supported throughout by a First Nations mentor, this internship aims to offer the selected artist an introduction to life as an independent dance artist in Melbourne.
"NAISDA has been training our country's exceptional dancers since 1976. This partnership with Lucy Guerin Inc will begin a long overdue exchange between our organisations and put our company directly in touch with these talented artists. I am hugely excited for this dialogue with NAISDA students and graduates."
Lucy Guerin, Artistic Director of Lucy Guerin Inc
During its first year, this program has been generously supported by the Linnell/Hughes Trust. Lucy Guerin Inc is also supported by the City of Melbourne, Creative Victoria and the Australian Government through the Australia Council, its arts funding and advisory body.
NAISDA Dance College is proudly supported by the Australian Government and the NSW Government.
The full media release can be downloaded here.
Please email tom@lucyguerininc.com for images.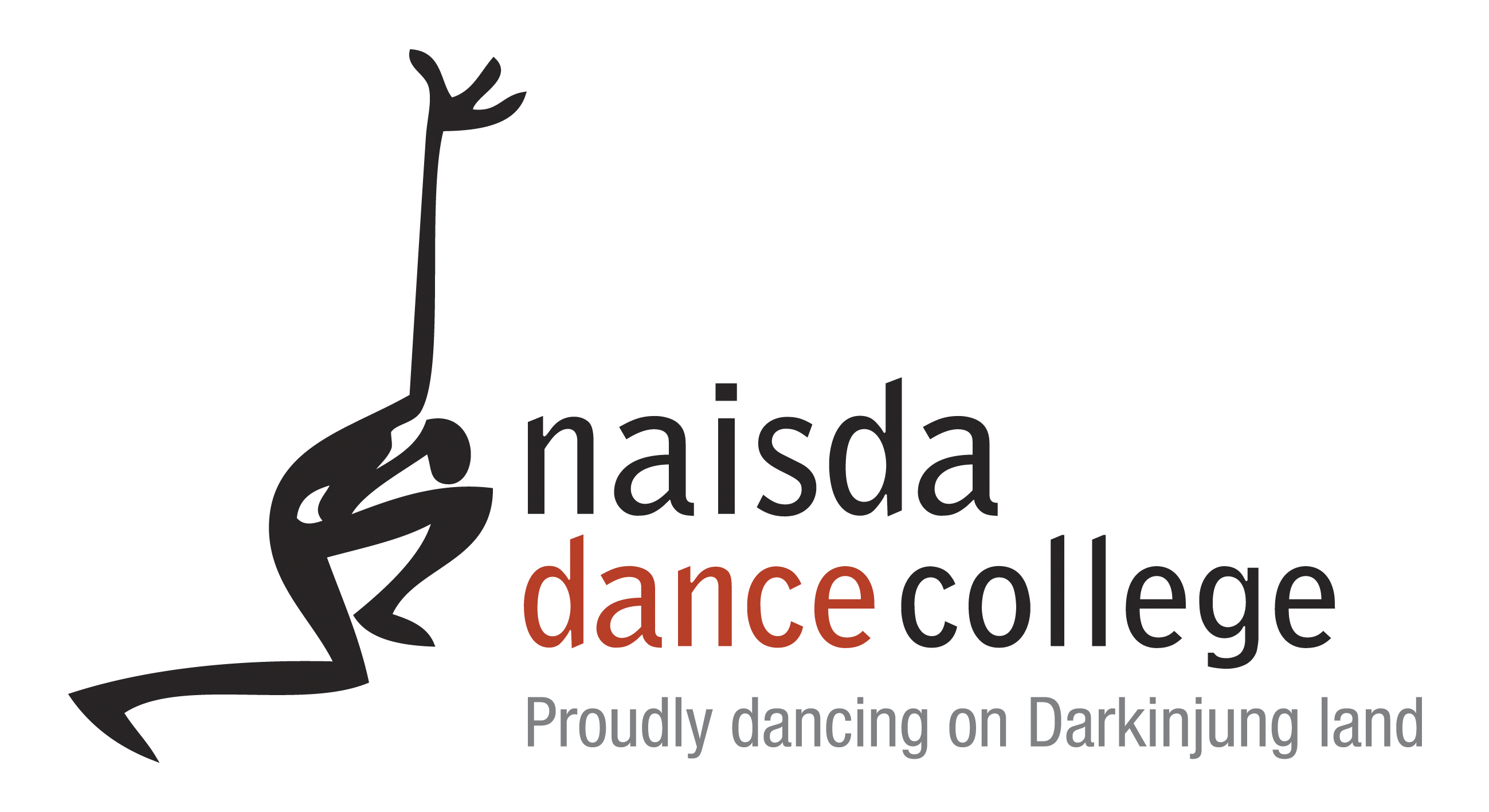 Lead image: NAISDA students in performance of Ngoenakap directed by Sani Townson, 2019. Credit: Wayne Quilliam